We talk about the highlights from 2021 and look towards the future and what this year might bring!
We talk about the highlights from 2021 and look towards the future and what this year might bring!
It's safe to say 2021 was a strange old year, with the ever-present pandemic in full flow, lockdowns and what seemed like the fun sucked from life at every turn, it was a tricky one. However, there was a big positive to come from the year and that was the rapid rise in angling, with both newcomers and veterans of the sport taking to the banks of venues both in the UK and abroad in their droves. With so much taken away for so long, it seemed everyone wanted something to look forward to and enjoy, and we all know how angling can ignite a fire inside us!
The year started off slowly, with restrictions placed on angling across the country to day-only, local fishing. This saw many anglers return to their routes and fish venues closer to their homes, some of which they hadn't fished for years. It made everyone super proactive, and it certainly benefited some anglers, as they soon understood the benefits of staying mobile on their longer sessions when we could finally return to normal service.
As soon as restrictions were lifted, our inbox was flooded with captures from across the UK and so it seemed only right to help everyone on their way with the introduction of our new boilie, Manilla Active. It was always in the pipeline after the huge success of The Krill Active, but we just needed a bit of extra time to perfect the recipe. It took a long time to get right but the finished Manilla Active boilies are better than we could ever have hoped for, with the key property being the speed at which the coating works its magic, even in cold water. This is the reason it is in our opinion the ultimate year-round food source, which was further cemented by the sheer number of anglers who caught on their first outing and continued that success for the rest of the season.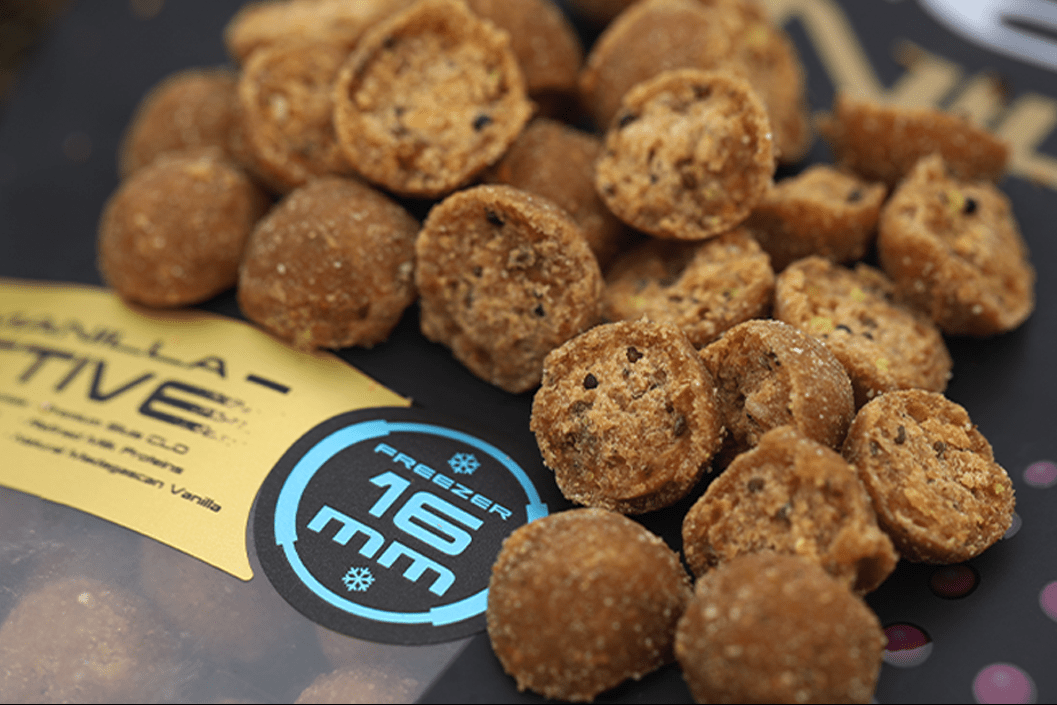 A little further down the line, we added two new liquids to our Pure range. We have always strived to source the best, exclusive liquids for our customers and the Pure Shrimp and Pure Fish Liquids fit the bill perfectly. Both are exclusive to Sticky, sourced directly from suppliers and bottled in house with no interference. We don't add anything to our Pure Liquids, they are made with natural ingredients and therefore cannot be overused in any angling scenario. As soon as these liquids were released to testers, we knew they were something special, and this was proven further when they hit the shelves of stockists, with Pure Shrimp Liquid becoming one of the most popular liquids in our entire range!
FILMING -

PAST AND FUTURE
FILMING -

PAST AND FUTURE
As with every year, we pulled out all the stops with our media team and anglers to bring you inspirational video content. This year saw the final Reflections series, capped off in fine style with some amazing stories and equally incredible carp. At Sticky, we pride ourselves on producing cinematic and eye pleasing content, that inspires our viewers without the need for continuous product placement and we won't ever change that philosophy.
What are the plans for next year we hear you ask?
Well, that's something we want to keep under wraps for now, but maybe a little peak under the cover won't hurt? That's right, we are going bigger and better than ever before, with something unique and captivating that will suit any angler. More information will be released as time moves forward, so watch this space!
In the latter part of the year, we unveiled a new series to our YouTube channel, Sticky Uncut. We gave our anglers cameras of their own to document their angling in a first-person style, totally different to planned shoots, it shows how our anglers go about their angling on their own terms. It's safe to say it has been a tremendous success, with more viewers sharing positive comments than ever before. This year will see even more vlogs, with at least two every single month being released! Furthermore, we are delighted to announce Tom Maker has been added to the already amazing line up of anglers, so be sure to show him some support when his vlogs drop in the near future.
At the beginning of the year, we were worried that the carp might get off lightly this year, but we needn't have worried! Our team pulled it out of the bag right through the year with some truly insane carp caught. Myles Gibson is never too far away from his next biggie, and it was no surprise when he landed the one he was after, One Eye at 47lb 4oz from the Ski Pit. As many will have seen from his film, Chasing the Unknown, he was overjoyed with catching one of the oldest carp in the county! We knew Adam Penning was desperate to catch Tyson from Grendon's Hope Lake as he discussed at length in his Campaign film. It was never in any doubt he would catch it, as Adam said; either he dies, the fish dies or he catches him and thankfully it was the latter which ended Adam's hunt for the magnificent common, which went 54lb 6oz. There's so many other fish we could mention here, such is the crazy amount our anglers caught, but a special mention has to go to Oz Holness. During his film, A Never-Ending Journey, he spoke in depth about what carp fishing means to him and the strains it has put on his life. It was only fitting that his considerable effort was rewarded, when he returned to Wasing and bagged himself the Oxlease Common at 50lb 6oz. With Jim the carp dog looking down on him, it was a fitting climax to an amazing year for Oz.
Something which finally came to fruition at the back end of 2021 was the culmination of months of preparation, we finally got our products back into Europe. As many will know, Brexit lead to serious complications in terms of angling bait exportations and unfortunately, we, like every other firm in the UK, got hit by it. We were determined to make it back, and eventually after passing through countless rolls of red tape, we finally got everything back onto the continent.
With every turn of the year, we look forward to what the future will hold for the company and our devoted customers. We are so excited to bring you a stack of new, exciting products for this year, with something for everyone in the pipeline, including a new boilie! All of this is to be revealed as we move through the year, but one thing's for sure, it's going to be a big one!